In the recently concluded Trinidad and Tobago Energy Conference held at Hyatt Regency Trinidad, Trinidad & Tobago Energy Minister Stuart Young openly proposed a possible Caribbean Energy Alliance with Guyana and Suriname. This alliance can bring oil and gas resources from Guyana, Venezuela, and Suriname to Trinidad for export.
According to His Excellency Dr. Mohamed Irfaan Ali, Guyana was considering government-to-government talks with Trinidad and Tobago to assign some offshore oil exploration blocks. This comes after the two countries signed a Memorandum of Understanding (MOU) last May 22, after the conclusion of the Agri-Investment Forum. This agreement was intended for the CARICOM members to determine and find solutions to the difficulties brought about by the pandemic, especially in the agricultural sector.
"We have been toying with a number of options. We have gone out publicly with the bid round and there is also that room we are looking at for government-to-government collaboration," said His Excellency Dr. Mohamed Irfaan Ali at the Trinidad and Tobago Energy Conference and Trade Show.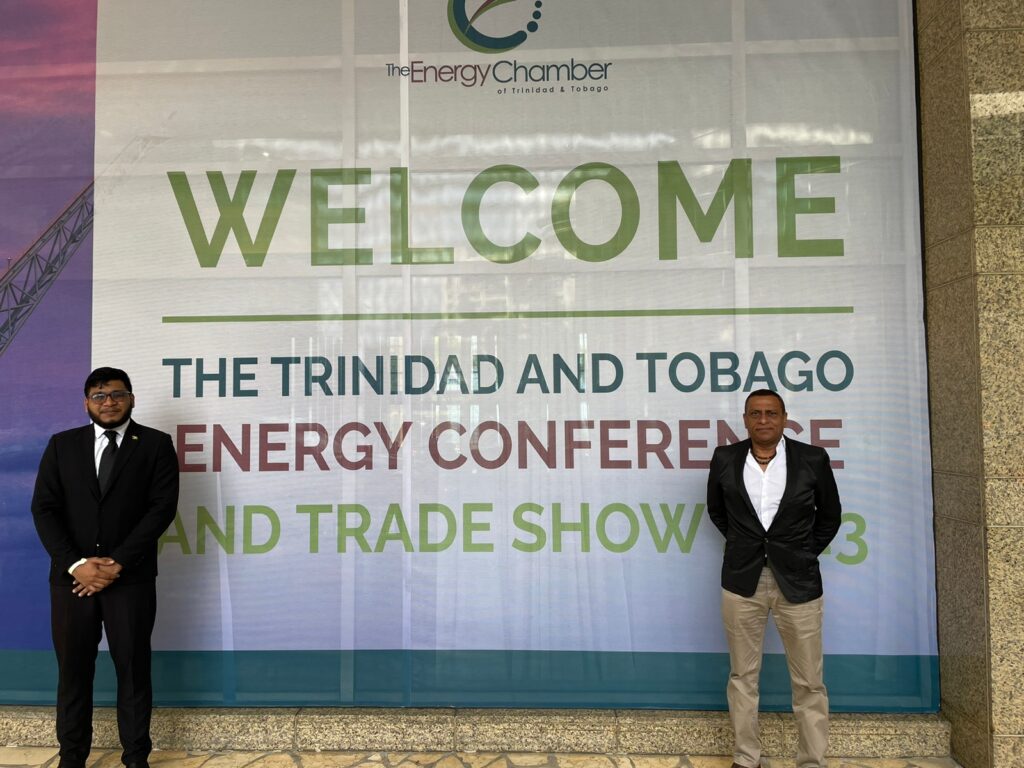 As Guyana is gearing up to host its own International Energy Conference and Expo 2023 on the 14th – 17th of February at the Guyana Marriott Hotel, Georgetown, Guyana, the Government is seeking to establish connections with international investors by opening up bids and licensing for oil blocks. Guyana will receive bids for oil blocks until April from energy firms for its competitive bidding round.
The International Energy Conference will commence for its second year and will connect energy professionals around the world to facilitate the exchange of ideas, propositions, and plans for fundamental advances in the energy sector. Excel Guyana will serve as a Silver Sponsor for this trade show.
To request a private meeting with Excel Guyana's executive team, email info@excelguyana.com.
About Excel Guyana
Excel Guyana is a rapidly expanding integrated company that delivers comprehensive solutions to clients and partners. Our experienced and dedicated team is committed to driving the development of Guyana and welcomes interest from foreign partners who possess the skills and resources that are vital to the growth of our nation. By fostering strategic partnerships, we aim to promote the success of our clients, partners, and the communities we serve, both locally and internationally.
As a company with a leadership team boasting over 30 years of experience in building businesses in Guyana and the CARICOM region, Excel Guyana has established a strong presence in the country with over 10 years of operation. We also have established networks in various countries such as Argentina, Brazil, Canada, China, Colombia, India, the United States of America, Mexico, and Venezuela.
In support to the Local Content Act of 2021 which highlights the need to give top priority to local employment and businesses in the oil and gas industry, Excel and its affiliate companies, Excel Logistics & Management Services (Guyana) Inc. and Excel Construction Inc., are fully registered and approved by the Local Content Secretariat, and has received its Local Content Certificate of Registration.
Creating its mark in Guyana's history, Excel is the first Guyanese company to achieve Integrated Management Systems Certification through the coordinated implementation of three ISO Systems: ISO 9001:2015 Quality Management System, ISO 45001:2018 Occupational Health and Safety Management System, and ISO 14001:2015 Environmental Management System. This strategic decision affirms Excel's competency to provide high-quality services in a safe and healthy work environment and to sustainably grow into the future.
Excel provides clients with all that they need to establish successful business in Guyana through government relations and orientation, construction management, procurement and logistics, employee relocation, recruiting and human resources, as well as marine and offshore services. 
Learn more by calling +592 223-0646 at www.excelguyana.com.