(Georgetown, Guyana – February 28, 2023) The highly anticipated International Energy Conference and Expo: Guyana 2023 (IECEG 2023) held last February 14-17, 2023 with the theme, "Harnessing Energy for Development" was attended by over 1,200 registered participants, over 200 exhibitors and more than 800 delegates and sponsors.
"Our team at Excel is honored to have participated in the International Energy Conferenec as Silver Sponsor. I am confident that the future of Guyana is in good hands and ," said Kris Sammy, Excel Guyana's Chief Executive Officer.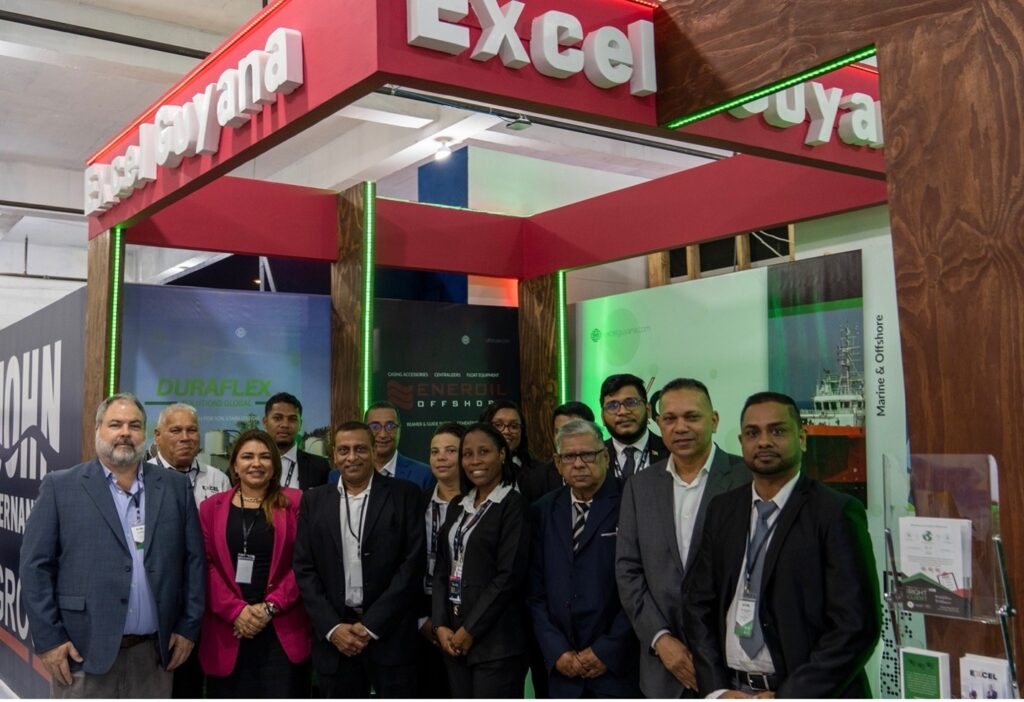 Excel Guyana participated in the trade show as a Silver Sponsor. The Excel booth saw our distinguished officers and staff provide free consultations on how booth visitors can elevate themselves to become at par with the exciting growth Guyana is enjoying in terms of economic and industrial growth.
In his keynote address, His Excellency Dr. Mohamed Irfaan Ali, President, the Cooperative Republic of Guyana said that, "The wealth from oil and gas will be used to achieve these objectives and broaden the economic platform that drives the current and future growth of our country. In this regard – agriculture, mining, forestry, fisheries, aquaculture, information communication technology, manufacturing, tourism, education and health services are key sectors of focus."
The Expo was held for the second year after a successful launch last year which saw notable speakers and attendees such as Heads of State, global ambassadors and other distinguished professionals. This year, it provided a platform for companies to discuss major and minor concerns affecting the energy sector, including challenges of climate change mitigation and shifting to greener energy resources. The benefits of local content development in Guyana has also been a topic participants were interested in.
About Excel Guyana
Excel Guyana is a wholly owned Guyanese company registered with the Local Content Secretariat. We are a rapidly expanding integrated company that delivers comprehensive solutions to clients and partners. Our experienced and dedicated team is committed to driving the development of Guyana and welcomes interest from foreign partners who possess the skills and resources that are vital to the growth of our nation. By fostering strategic partnerships, we aim to promote the success of our clients, partners, and the communities we serve, both locally and internationally.
As a company with a leadership team boasting over 30 years of experience in building businesses in Guyana and the CARICOM region, Excel Guyana has established a strong presence in the country with over 10 years of operation.
Learn more by calling +592 223-0646 or exploring our services at www.excelguyana.com.